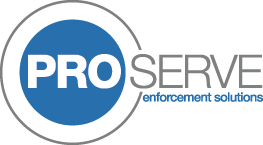 Clipper Park, Thurrock Parkway, Tilbury
This modern industrial estate is situated on the North Side of Thurrock Park Way. Tilbury Dock/Free Port area is located 0.5 miles directly to the south.
Proseve have been the appointed traffic management, enforcement contractor at this busy location for over 18 months.

Prior to our appointment, the site was suffering from misuse, relating to unauthorised overnight and daytime lorry parking/trespassing, accompanied by damage the HGV vehicles caused to its infrastructure.
Enforcement at the site is necessary to maintain a safe environment for tenants and visitors to this busy location, preserving unencumbered access.
The location is constantly monitored by CCTV and ANPR cameras, the tenants, visitor's safety and welfare is the foremost priority for the owners of the estate.
Our operatives are experienced certificated bailiffs, preventing unauthorised trespass to the estate.
Our vehicles are clearly marked with our company logo, fitted with tracker and video capture devices.
Within our contract we locus to issue proceedings in relation to any trespass committed on the estate.
To view the Enforcement protocol at Clipper Park, Thurrock Parkway, Tilbury, click here
PARKING SOLUTIONS
ENFORCEMENT SOLUTIONS
WHAT OUR CUSTOMERS SAY...