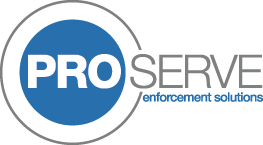 Trinity Distribution Park Felixstowe
We are Trespass Enforcement Officers at Trinity Distribution Park Felixstowe, along with our client, Bidwells property consultants; we have implemented a specific protocol for the site.
The Distribution Park is adjacent to the busy Port of Felixstowe, which until our enforcement operation was implemented in 2005 had challenging traffic management issues. We have worked in partnership with our client to alleviate the congestion on the private and communal roads of the Estate.
Traffic Management and Enforcement at Trinity Distribution Park is necessary to maintain a safe environment for tenants and visitors to the Estate, our objectives are to maintain a free flow of traffic both inbound and outbound.


Our operatives at the site are experienced certificated bailiffs, preventing unauthorized trespass to the estate. We work closely with our security partners, Mitie and various authorities operational at the location.
Vehicles are clearly visible with Trinity College's Logo, fitted with tracker and visual monitoring systems.
We are members of the Traffic Management Liaison Group for the Distribution Park, formed by the managing agents to enable all parties involved with the estate to be informed of future changes and regulations, giving the opportunity for members to have suggestions on management procedures relating to the private and communal roads at the Estate.
Within our contract we locus to issue proceedings in relation to any trespass committed on the estate.
To view the Enforcement protocol at Trinity Distribution Park Felixstowe, click here
PARKING SOLUTIONS
ENFORCEMENT SOLUTIONS
WHAT OUR CUSTOMERS SAY...